What is Skin needling/Collagen Induction Therapy?
Skin needling is also known as micro needling or collagen induction therapy but you may have also heard the term "Vampire Facial". It is a non-invasive, non-surgical treatment where micro needles are used to safely penetrate the skin to help stimulate collagen and rejuvenate it. Typically, a series of 4-5 sessions are performed 4-5 weeks apart in order to achieve optimum results.
*Dermapen treatment produces micro-injuries to the skin encourage and harness the power of the body's innate ability to re-grow and repair itself naturally.
*Microneedling has been proven to enhancing skin rejuvenation and is far safer for the patients with faster recovery then other traditional skin treatments.
Micro needling helps in removing dark spots, surface scarring, fine wrinkles, crow's feet, acne scars, dark circles and bags under the eyes to give your face a glowing and healthy look. The facial skin becomes firm and smooth giving you a younger look.
Benefits of micro needling:
It is safe for all skin types and skin tones
It has a very low recovery time
It is a chemical-free process
It increases the absorption capacity of the skin
It can be used on any body part
It solves all facial problems within 3 to 6 months
It does not have any side effects
It harnesses the natural healing ability of the body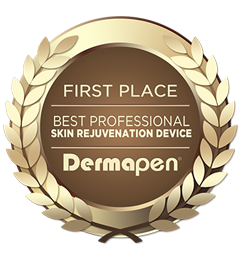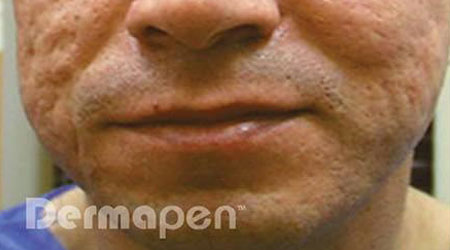 Before
After 3 Sessions